Cruises are a great way to see the world while at sea. Whether your ideal voyage is short or long, to the warm beach in the Caribbean, or to the cool glaciers of Alaska, we can help you plan your dream cruise.
Destinations
Alaska
Asia
Australia and New Zealand
Bahamas
Bermuda
Canada and New England
Caribbean
Europe
Hawaii
South Pacific
Transatlantic
Transpacific
River cruises
Small ship cruises
And more!
Cruise Lines
Azamara
Carnival Cruise Line
Celebrity Cruises
Costa Cruises
Cunard Line
Disney Cruise Line
Holland America Line
MSC Cruises
Norwegian Cruise Line
Oceania Cruises
Princess Cruises
Regent Seven Seas Cruises
Royal Caribbean International
Viking River and Ocean Cruises
Windstar Cruises
And more!
Why should you go on a cruise?
Read Olivia's review of cruising.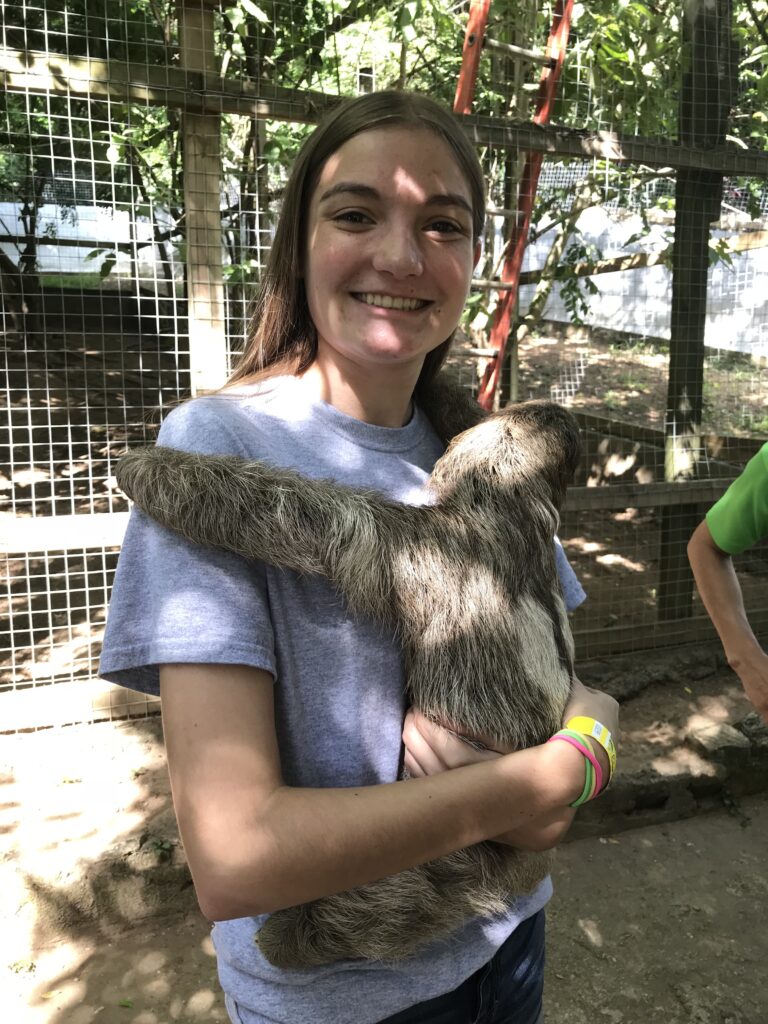 Hi, I'm Olivia, and I've been on five cruises. I think cruises are a great way to travel to different destinations in the span of one vacation. Cruises are an awesome vacation option for everyone; families, honeymooners, large groups, senior citizens, and more. When I was 14 years old, I went on my first cruise. I spent a lot of time at the kid's club, making friends with other kids from across the country and even the world. There are plenty of fun activities for kids of all ages. Now that I'm old enough to gamble, I enjoy spending my time playing the slot machines in the casino or playing Bingo.
Themed nights like 70s night, the white-hot party, and formal night are all fun parts of cruising. The formal night gives me an excuse to dress my best. I don't wear formal clothes very often; my college wardrobe mainly consists of sweatpants and sweatshirts. Daytime activities like the belly flop competition, sports competitions, and scavenger hunts are also sure to be fun. One of my favorite cruise activities is watching the sunset over the ocean. I'm not a morning person, so I prefer sunsets over sunrises.
The food is another great part about cruises. Whether you're a fan of the all you can eat buffet, the delicious food in the main dining room, or the extensive selection of specialty restaurants, you will not go hungry on a cruise. I'm a big fan of the dessert selection at the buffet and the chicken cordon bleu in the main dining room. I also love grabbing an afternoon snack and sitting on the deck, watching as we sail across the ocean.
Shore excursions are yet another great part of cruising. I've been on shore excursions as laid back as going to a local beach and as adventurous as holding a sloth and a monkey. I've also participated in rum tastings, bought souvenirs at local shops, and went on island tours. There really is no shortage of fun when you go on a cruise. I can't wait to go on another cruise. Maybe I'll check out Alaska. Where do you want to go?
-Olivia